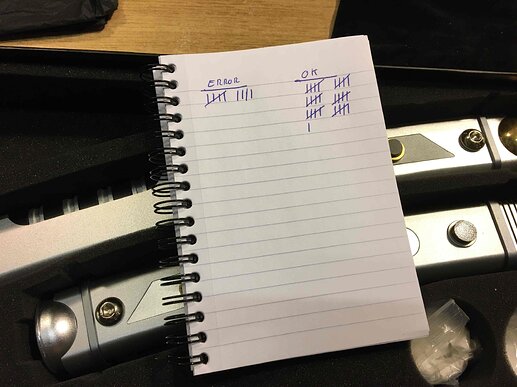 I was hoping we'd seen the last of this gremlin, but I just completed an install and it's back.
OS is 7.8, so includes all the changes the Prof made to SD card handling that we hoped would kick this problem into the long grass. I just did 40 boots and got the SD card error on nine of them.
I realise this seemed to affect a particular batch of Proffies that were circulating about a year ago, and this board may very well be one of those boards as it was a complete install kit that a customer enquired about some time ago, and his name has only recently reached the top of my in-tray, hence I've only just built it.
The config is below just in case it helps, but there's nothing unusual about it that I'm aware of.
Ultimately I guess there's nothing to be done but live with it. Hopefully this will be the last affected board I come across. Fingers crossed.