More news will appear in this thread shortly!
Stay tuned, same bat time, same bat channel!
The ultimate cliff hanger!

But how long will we be hanging is the question!


I'm betting on 3.7 (or 3.8) being released for May 4th.
So how much are you betting?
What are the odds?
Can I get in on it?
That's inside trading! But for you, a standing offer for your chose of home made pasta, pizza or barbecue with fine wine and lots of sabers when and if you come to Buenos Aires.
Friends or family excluded. Check the fine print!
Well I can confirm one thing:
May 4th is coming.

Just when I thought I was getting caught up to current
Wait a second, @profezzorn do you mean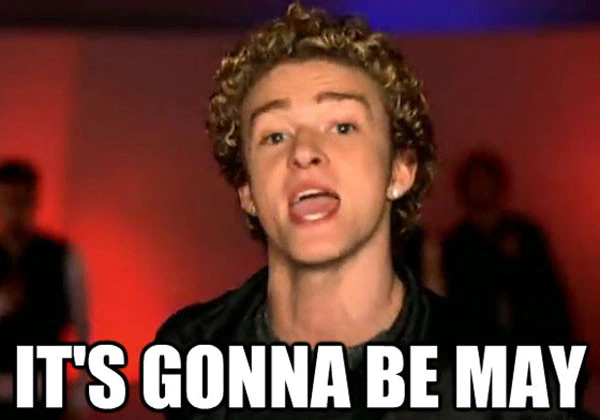 *HadTo
This is in fact when it's coming!
I have a good feeling about this.
I'm going to make some predictions…
Proffie ESP is released.
ProffieBoard is going closed-source, pay-for-code commercial license.
Profezzorn has lost tenure, so it's not longer "professor" and now it's freelancerzzor. Hence Freelanzboard and FreelanzOs.
Announcement of ProffieMega… 109 GPIOs, 15 FETs, built-in permanent li-ion pouch cell, 9-axis accelerometer, all in a compact 39mm x 210mm package. Removable daughtercard that includes dual OLED displays (for POV-based VR display… hold saber up to your eyes, see the future).
ProffieBoard 3 is released.
Shutting down crucible and migrating all forums to Facebook.
ProffieBoard 4 is released.
First non-disney collapsible saber prototype.
I'm willing to bet EVERYTHING that it's one of the above.
String theory was correct!
I laughed WAY too hard. Thanks!
And just to be VERY VERY clear.
This is NOT it.

DX Sabers have bought the rights and assets for Proffie to compete with Ultrasabers.
Shutting down Crucible and moving to Discord.
And I thought I was trolling people…

I heard a rumour the new rules are we can only communicate through photos of screens and meme gifs.
… 12 hours until we'll find out what it is is …