So, I've been considering trying to make a smaller proffieboard for a while now. Because of some posts on here, I started actually working on it. The result, is called the Proffieboard M2, (M stands for "Mini", and the 2 is because it's basically a Proffieboard V2.)
Here's what they are probably going to look like:
Top: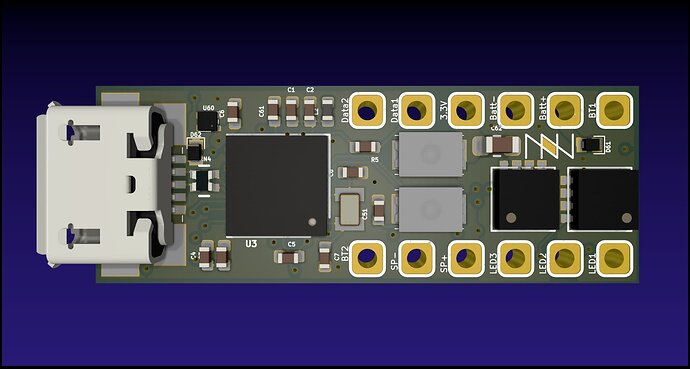 Bottom: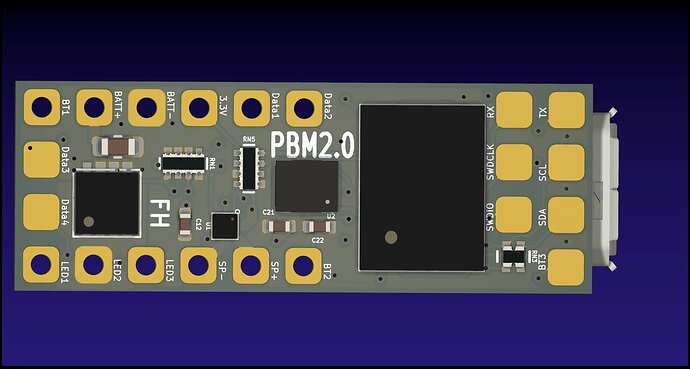 In hyperspace: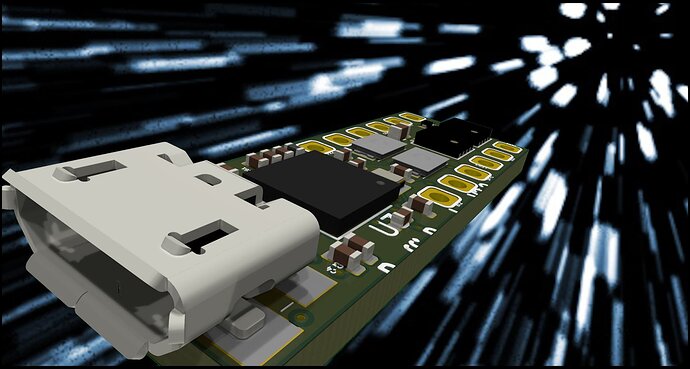 It might not be obvious from the pictures, but these are going to be very small. About 5mm shorter and 5mm narrower than a Proffieboard V2. This makes the PCB 10.16 x 27.94 mm. The USB connector sticks out a little, so we could just call that 10x30mm. That's less then half the surface area of a V2 proffieboard. These will fit in any hilt. They would fit inside the blade. In a graflex, they would fit lengthwise. I'm tempted to try to squeeze one into one of my MR .45 scaled lightsabers.

To make it this small, I had to make a few changes, compared to a V2 board:
3 FETs instead of 6.
No voltage booster, so sound won't be as loud.
No SD card, uses a fixed 4Gb memory instead.
No "SD Power" pad.
Only one GND/Batt- Pad.
No 5V pad (no booster, duh!)
No Reset pad.
No reverse polarity protection.
CPU and amplifier uses BGA chips which are smaller.
Less used pads are surface-pads instead of through-hole pads.
Designed to work with the oshpark 6-layer PCB design, but I cheated a little and used 4/4 trace width/separation.
Everything else should still work just like a Proffieboard V2.
Unfortunately, due to the chip shortages, these boards are still entirely hypothetical. I can't even find enough chips to build prototypes for these things, much less launch and sell them. If/When that changes, updates will be posted in this thread.
Since these are designed, but not in any shape or form made yet, it may be time to change stuff that would make this board better, so comments and suggestions are welcome.