I can't imagine 2 BT603 modules are both bad.
I have one in the new saber with a PBv3, seen but not connecting in apps.
I tried a second one on a PBv2 with OS5.7 and still no good.
Tried Forcesync and WebUSB/BLE.
In my config:
added 1 to NUM_BLADES
#define ENABLE_SERIAL
Added a style to preset. StylePtr()
added this to the BladeConfig:
SimpleBladePtr<CH3LED, NoLED, NoLED, NoLED, bladePowerPin1, -1, -1, -1>()
Wired to 3.3v and LED1, TX->RX RX->TX
Forcesync Android shows the module available, but clicking pops up error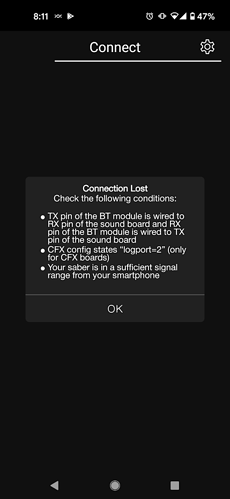 Forcesync iPhone shows the module available, clicking gives me Choose Your Board (and Proffie/TS is really small),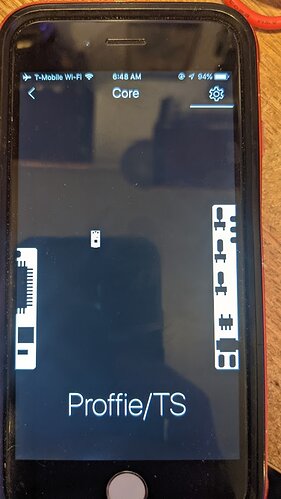 but then same error.
Same results with both https://profezzorn.github.io/lightsaber-web-bluetooth/app.html and TeensySaber Remote app.
Pairing successful, but then loading presets and tracks stalls, and clicking on the CONTROLS buttons just highlights the text .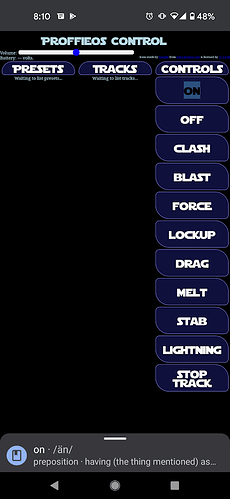 What am I missing!?