I am trying to figure out how to wire up a RGB switch, and struggling a little bit…
Here is a picture of my rough wiring diagram: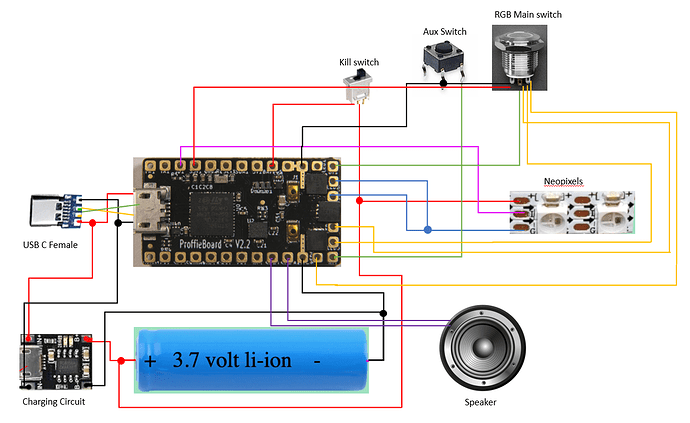 I am wanting to use RGB led switch, with common anode as shown in the diagram on the proffieboard website.
I am a total newb, and don't really know which. if any, resistors I need? If I'm using the 6V version of the switch, would I even need add a resistor, or can I rely on the internal one? Or should I go with the model with no built in resistor and just add my own?
Or should I just add the 70 ohm resistor between the anode and the board?
I feel like I am missing something obvious here, so any help would be greatly appreciated!
Any help is appreciated!