Hi! Thanks in advance for any help. I can't easily procure the female 14 pin USB-C female to USB-A male module. What I did, is I bought a few female USB-C to male USB-A adapters and cut the plastic off. I have the pictures of the pcb. It is damaged, but I have more to open and now I know how to open it.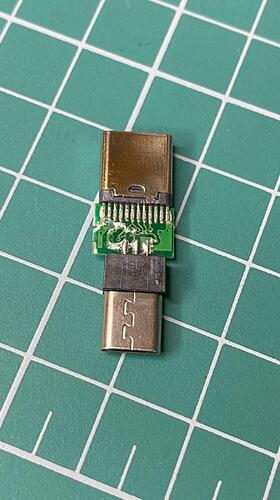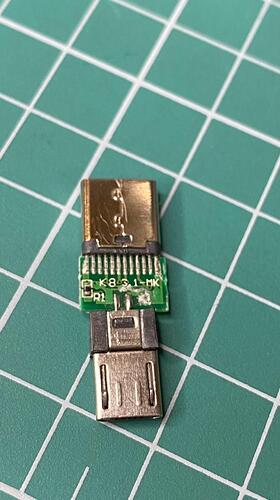 Regrettably these are 24 contact modules. Here are the manual instruction: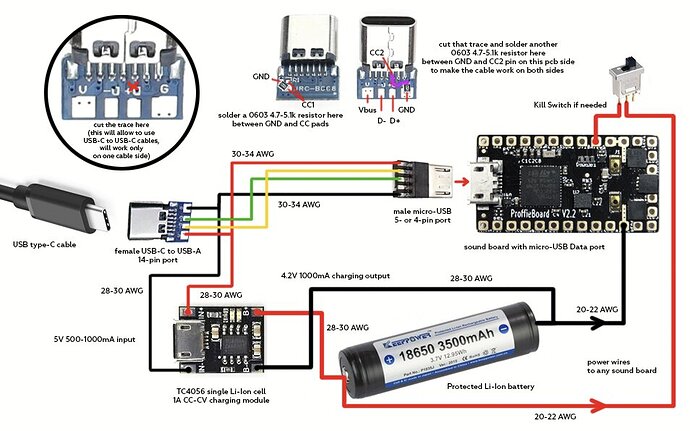 I know that the cc are the 5th pins. So I guess I can manage to to put the two resistors. What I don't understand is which trace should I cut and why.
Any help would be greatly appreciated. Thanks in advance.