On a slightly more literally note, have a look at this.
Number 19 was quite amusing

I love this stuff. What a cool job that must be.
I often feel like LFL should be hiring people like Starfall Sabers to design their hilts.
This thread is about things that should be a prop, not things that are.


Although I guess I can't complain that it's going off topic since it's literally in the "Off Topic" category.
I mean, just look at this stuff:
Look a bit like a (proto saber?) Version of a Ray gun… or at least thats what my mind sees😁
Apologies for pushing it a bit further than intended… just thought it was cool seeing what they actually use.
In hindsight I should have just started a new thread…
I found these compression connectors that look like awesome thermal detonators.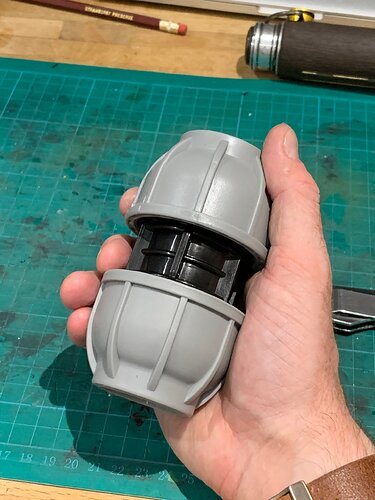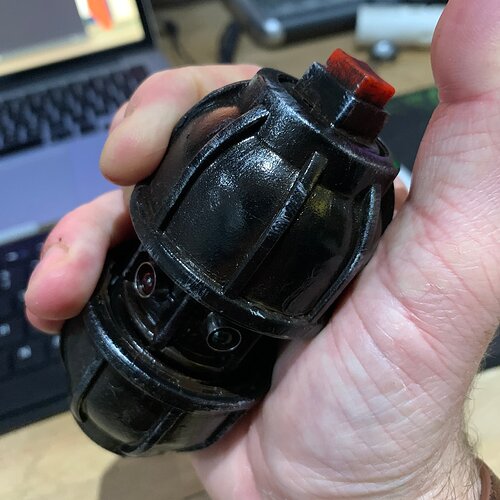 Ended up using some for parts in a staff/scabbard I made for my hilt.
This looks like a potential Emperial Torture tool. The Shop Shark dent puller.

100%
And then there were 10 chars
Found this plastic handle for a microfiber mop in a flea market box. With a minimal amount of paint, this would look like a saber hilt.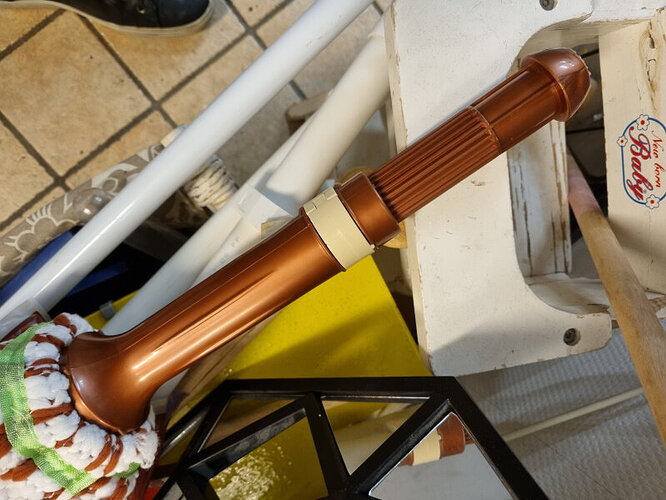 I imagine this one parked over a miniature landscape, with people in the foreground shouting and screaming…
One day some sci-fi movie maker on a budget will find this thread and be very happy…
Glass lightsaber?
Sonic screwdriver?
Click below to find out what it actually is…
That's really good. Like something out of Ratchet and Clank
That mesh in the middle might look cool lit up, and the tube on the bottom just needs a grip to make it an under-barrel launcher.