I'm not sure what I did in a previous life to keep getting these niggles, but it must've been pretty bad!
Bit of an odd one:
Eratic behaviour from Proffie, traced to the MAIN switch often being stuck ON.
Except - it's only stuck ON when the Proffie is powered. When the Proffie is unpowered the switch is mechanically disconnected until you press it. (i.e. working normally - according to my test meter anyway).
This video shows the symptoms: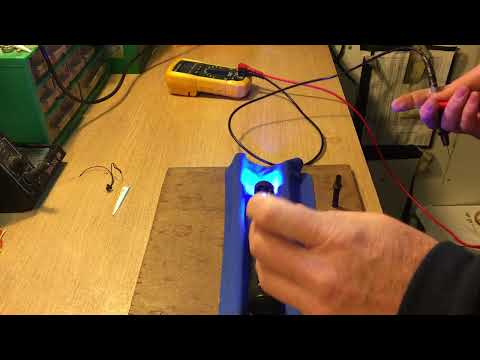 The switch board is the one that came with the KR Eco Hero kit, and the reason I'm asking on here first before I dig any further is because I don't think that switchboard will survive being unglued. Hence I was just wondering if anyone else has had anything like this before?
Initially I suspected the switch, but the fact that continuity seems to change based on whether the Proffie is powered or not has made me think maybe not.
I tried measuring reistance across the switch terminals and resistance between the MAIN switch terminals is 14 milliohms and on the AUX switch terminals it's 2.2 milliohms. This compares to zero ohms (completely open) on a loose tactile switch which I had knocking about. I've no idea if these numbers are significant or to be expected or not.
Any thoughts welcome before I start unpicking stuff any more.