For reference, here is a suede sageo cord: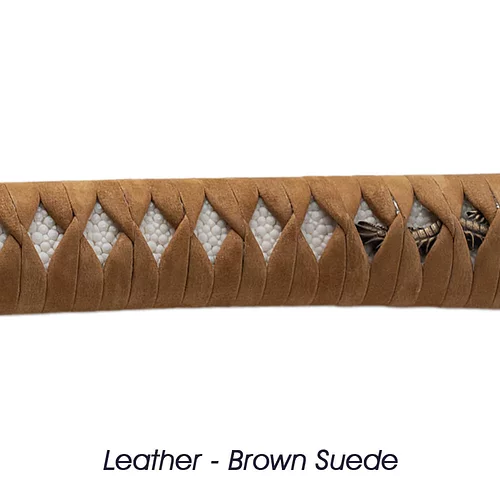 I first came across this stuff years ago when I bought a katana online. Unfortunately I don't remember the name of the shop (some dojo in California who imported and sold swords and tamashigiri supplies), and the only place I've found it is super expensive.
The distinguishing characteristic of these cords is that they have rounded edges, and some good thickness, rather than just square edges. They accomplish this, I believe, by folding the outer 1/4s of the width and joining them at the center to make a double thick cord.
So… I found an Amazon seller who sells lots of colors and widths, and I got myself some 1"x48" suede strips.
Now to the question: what's the best way to make these? I've never done any real leather working, but I figure someone here must have dipped their toes into that particular pool, so I thought I'd ask.
Thanks for any advice you guys can share!