Has anyone done something like this before?
The idea I have in mind looks something like this: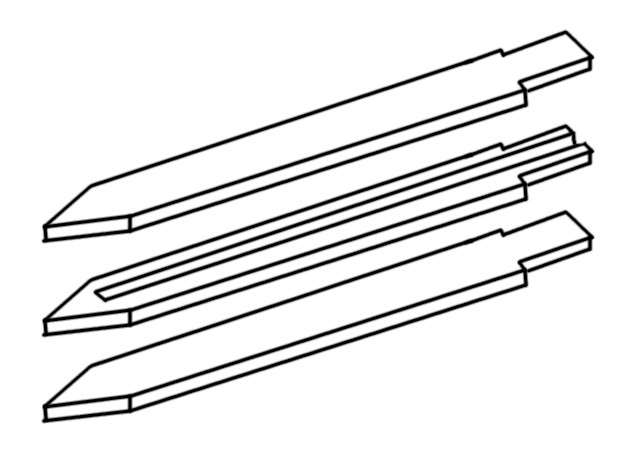 A "sandwich" of polycarbonate sheets would be made, and the middle layer (or several layers depending on the thickness of the individual sheets) would have channels cut out in the middle to make space for neopixels or other lighting to be inserted. And then the layers would all be solvent welded together into one solid piece, and then the edges could be rounded, and the tang machined into a cylinder, etc.
The question though is would solvent welds be strong enough for this sort of thing? And more importantly, would solvent weaken the polycarbonate?
If this idea does actually work, I could see another perk of it being that solvent would (in theory) etch the surface of the polycarbonate and give it a frosty appearance which would help with light diffusion.
Going out and buying some polycarbonate sheets to experiment with and possibly destroy is unfortunately not really something I can currently afford to do without being absolutely sure it will work though. So has anyone else ever tried this before? Would it actually work?