Question:
Can two sets of LEDs with different colour orders but their own data lines successfully share LED power pins without the colours being askew on one of them?
I want to wire up the front end of a chassis with 2 x pixel accent LEDs in series as sub-blades, with data looping out of the first into the second, controlled from data pad 1;
then have the main Shtok blade connector wired from data 2.
I want all the LEDs to use the same LED power pads 2/3 using the '#define SHARED_POWER_PINS'.
The issue is the accent LEDs colour order is RGB whereas the Shtok connector is GRB.
My question is, will it work with the shared power pins, or will I end up with inverted colours on one set of LEDs?
Here's a crude wiring pic showing what I mean: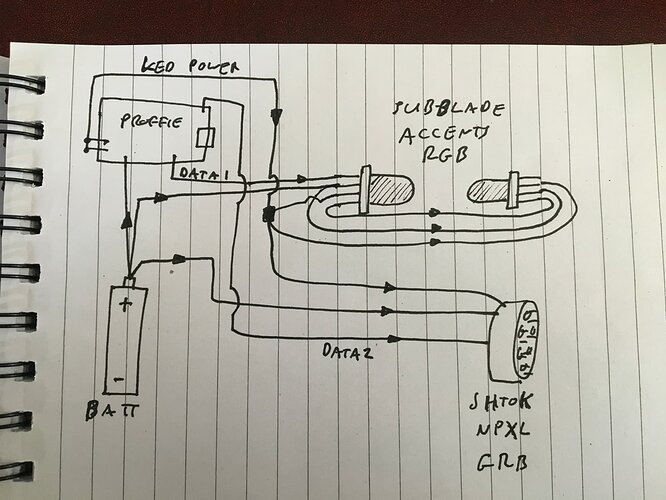 Thanks in advance.