Hey guys, just thought id run through one of my ideas when designing and (eventually) building my hilt.
this concept was born out of the idea that i simply just don't like using grub screws to secure my blade!
so i came up with this…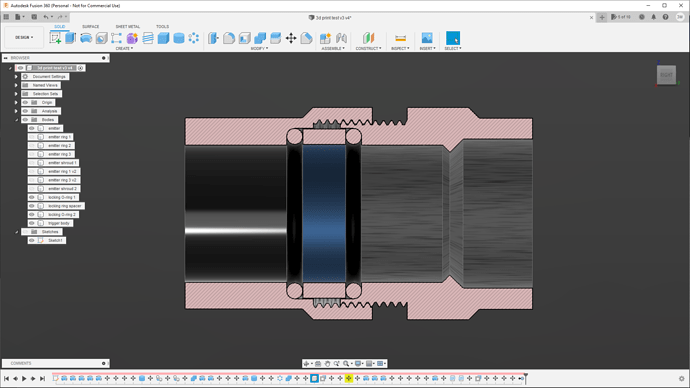 it uses 2 O-rings to clamp down on the blade when compressed resulting in a very good lock, no play and no damage to the blade.
i've 3d printed this and can confirm that it seems to tick all the boxes! (now thats a first

)
let me know what you think?