Hello everyone!
I have a lit red pixel whenever I insert the battery to my chassis. It turns to blue when I press the power button and everything works as intended.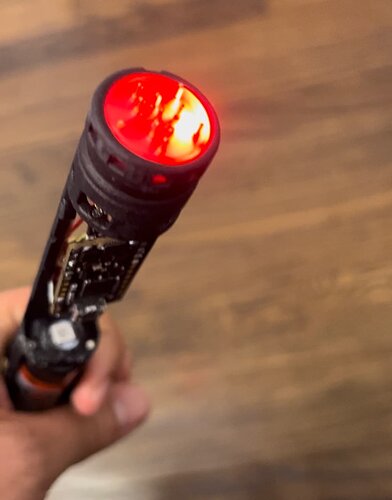 I don't have a kill switch, I am not sure if that's the cause. I also may caused a short because I tried to connect the blade to the chassis without the hilt.
I am a new builder, I am learning as a I go.
Any help in fixing this (if possible) is greatly appreciated!