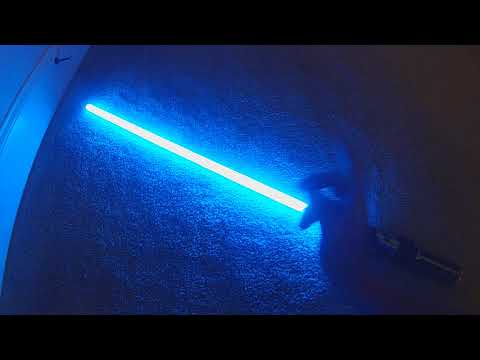 I know everyone's tired of new features but I've been chasing this one for a while and finally have it all running thanks to Fredrik. I actually first introduced Clash Impact for effects late last year where the Size and Duration of the Clash and Lockup Effects was based on how hard the clash actually was. Fredrik was able to further improve Clash detection so that we could make this effect much more consistent and accurate.
And to make it even more realistic, I wanted to do something with the sounds to have them better match. I actually tested out changing the volume based on how hard the clash was but for a lot of fonts there's a wide variety of clash sounds, with short, quick hits or medium stretched out hits or really big booming clashes and the volume didn't give the realism I was after. So now I've been able to set it up so that instead of changing the volume the actual sound that is chosen is based on how hard you hit in order, with clsh01.wav being chosen on the lightest hits and clsh16.wav (or whatever your highest value is) being chosen on the hardest hits. This way users and font makers can now set up the various clash effects sequentially in order of intensity and have the saber use them based on how hard the clash is. So rather than just a random clash for different hit levels the saber will respond to the actual clash strength.
Combining the Clash Impact styles with the new sound selection we've got really accurate clash and lockup and stab effects possible making everything feel that much more realistic.