Got 2 board, same setup, same code, same behavior. Makes sense right?
Below a video demo.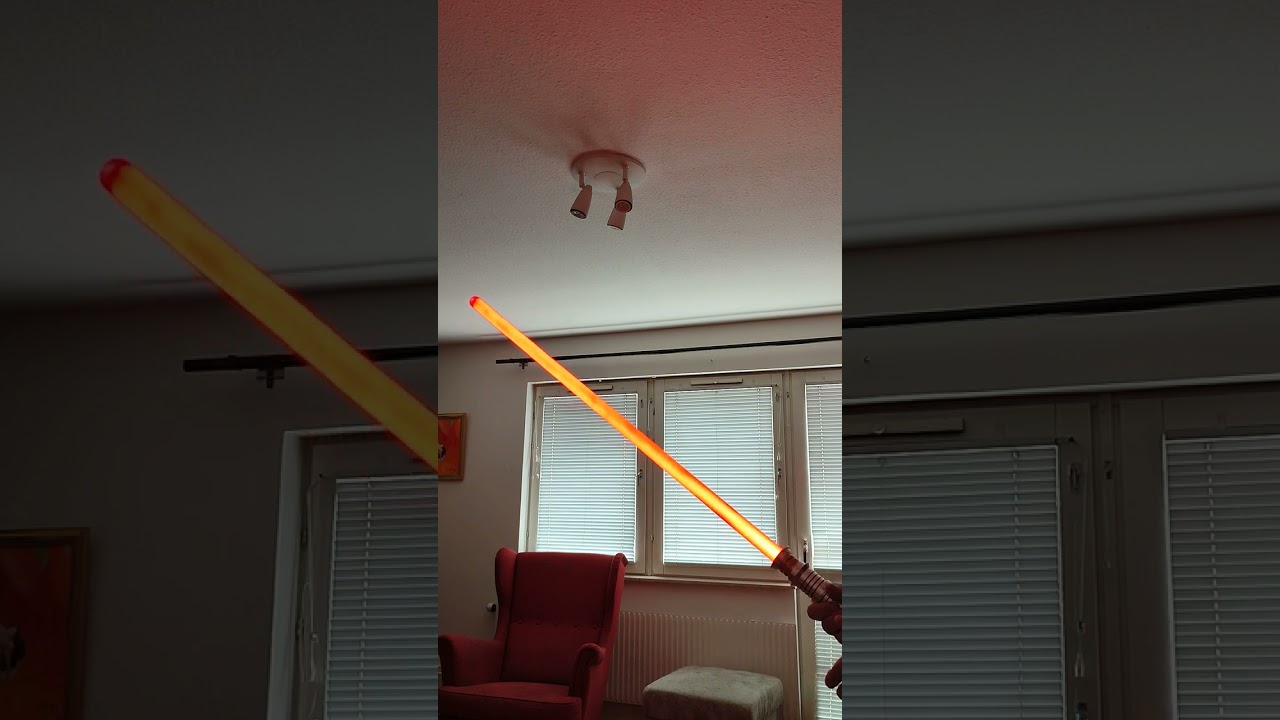 As soon as music plays, the board slows down. (you can see it in the video with ignition animation).
When more events happen such as clash and lockup, the board sometimes fully freezes.
I just realized there are 127 tracks on the SD, could that be an issue? Its far from full.
Proffie 2.5 I think, bought them from KR a month ago with good SD cards that were tested before.
ProffieOS 6.9.

File structure
├───arcann
│   ├───bgndrag
│   ├───bgnlb
│   ├───bgnlock
│   ├───bgnmelt
│   ├───blst
│   ├───boot
│   ├───clsh
│   ├───drag
│   ├───enddrag
│   ├───endlb
│   ├───endlock
│   ├───endmelt
│   ├───font
│   ├───force
│   ├───hum
│   ├───in
│   ├───lb
│   ├───lock
│   ├───melt
│   ├───out
│   ├───spin
│   ├───stab
│   ├───swingh
│   ├───swingl
│   ├───swng
│   └───tracks
├───betray
│   ├───bgndrag
│   ├───bgnlb
│   ├───bgnlock
│   ├───bgnmelt
│   ├───blst
│   ├───boot
│   ├───clsh
│   ├───color
│   ├───drag
│   ├───enddrag
│   ├───endlb
│   ├───endlock
│   ├───endmelt
│   ├───force
│   ├───in
│   ├───lb
│   ├───lock
│   ├───lowbatt
│   ├───melt
│   ├───out
│   ├───preon
│   ├───spin
│   ├───stab
│   ├───swingh
│   ├───swingl
│   └───swng
├───blind
│   ├───bgndrag
│   ├───bgnlb
│   ├───bgnlock
│   ├───bgnmelt
│   ├───blst
│   ├───boot
│   ├───clsh
│   ├───color
│   ├───drag
│   ├───enddrag
│   ├───endlb
│   ├───endlock
│   ├───endmelt
│   ├───force
│   ├───in
│   ├───lb
│   ├───lock
│   ├───lowbatt
│   ├───melt
│   ├───out
│   ├───preon
│   ├───spin
│   ├───stab
│   ├───swingh
│   ├───swingl
│   └───swng
├───butcher
│   ├───bgndrag
│   ├───bgnlb
│   ├───bgnlock
│   ├───bgnmelt
│   ├───blst
│   ├───boot
│   ├───clsh
│   ├───color
│   ├───drag
│   ├───enddrag
│   ├───endlb
│   ├───endlock
│   ├───endmelt
│   ├───force
│   ├───in
│   ├───lb
│   ├───lock
│   ├───lowbatt
│   ├───melt
│   ├───out
│   ├───preon
│   ├───spin
│   ├───stab
│   ├───swingh
│   ├───swingl
│   └───swng
├───cathar
│   ├───bgndrag
│   ├───bgnlb
│   ├───bgnlock
│   ├───bgnmelt
│   ├───blst
│   ├───boot
│   ├───clsh
│   ├───color
│   ├───drag
│   ├───enddrag
│   ├───endlb
│   ├───endlock
│   ├───endmelt
│   ├───force
│   ├───in
│   ├───lb
│   ├───lock
│   ├───lowbatt
│   ├───melt
│   ├───out
│   ├───preon
│   ├───spin
│   ├───stab
│   ├───swingh
│   ├───swingl
│   └───swng
├───common
│   ├───clrlst
│   ├───mnum
│   └───tracks
├───discip
│   ├───bgndrag
│   ├───bgnlb
│   ├───bgnlock
│   ├───bgnmelt
│   ├───blst
│   ├───boot
│   ├───clsh
│   ├───color
│   ├───drag
│   ├───enddrag
│   ├───endlb
│   ├───endlock
│   ├───endmelt
│   ├───force
│   ├───in
│   ├───lb
│   ├───lock
│   ├───lowbatt
│   ├───melt
│   ├───out
│   ├───preon
│   ├───spin
│   ├───stab
│   ├───swingh
│   ├───swingl
│   └───swng
├───exile
│   ├───bgndrag
│   ├───bgnlb
│   ├───bgnlock
│   ├───bgnmelt
│   ├───blst
│   ├───boot
│   ├───clsh
│   ├───color
│   ├───drag
│   ├───enddrag
│   ├───endlb
│   ├───endlock
│   ├───endmelt
│   ├───force
│   ├───in
│   ├───lb
│   ├───lock
│   ├───lowbatt
│   ├───melt
│   ├───out
│   ├───preon
│   ├───spin
│   ├───stab
│   ├───swingh
│   ├───swingl
│   └───swng
├───fist
│   ├───bgndrag
│   ├───bgnlb
│   ├───bgnlock
│   ├───bgnmelt
│   ├───blst
│   ├───boot
│   ├───clsh
│   ├───color
│   ├───drag
│   ├───enddrag
│   ├───endlb
│   ├───endlock
│   ├───endmelt
│   ├───force
│   ├───in
│   ├───lb
│   ├───lock
│   ├───lowbatt
│   ├───melt
│   ├───out
│   ├───preon
│   ├───spin
│   ├───stab
│   ├───swingh
│   ├───swingl
│   └───swng
├───hand
│   ├───bgndrag
│   ├───bgnlb
│   ├───bgnlock
│   ├───bgnmelt
│   ├───blst
│   ├───boot
│   ├───clsh
│   ├───color
│   ├───drag
│   ├───enddrag
│   ├───endlb
│   ├───endlock
│   ├───endmelt
│   ├───force
│   ├───in
│   ├───lb
│   ├───lock
│   ├───lowbatt
│   ├───melt
│   ├───out
│   ├───preon
│   ├───spin
│   ├───stab
│   ├───swingh
│   ├───swingl
│   └───swng
├───hermit
│   ├───bgndrag
│   ├───bgnlb
│   ├───bgnlock
│   ├───bgnmelt
│   ├───blst
│   ├───boot
│   ├───clsh
│   ├───color
│   ├───drag
│   ├───enddrag
│   ├───endlb
│   ├───endlock
│   ├───endmelt
│   ├───force
│   ├───in
│   ├───lb
│   ├───lock
│   ├───lowbatt
│   ├───melt
│   ├───out
│   ├───preon
│   ├───pstoff
│   ├───spin
│   ├───stab
│   ├───swingh
│   ├───swingl
│   └───swng
├───hunger
│   ├───bgndrag
│   ├───bgnlb
│   ├───bgnlock
│   ├───bgnmelt
│   ├───blst
│   ├───boot
│   ├───clsh
│   ├───color
│   ├───drag
│   ├───enddrag
│   ├───endlb
│   ├───endlock
│   ├───endmelt
│   ├───force
│   ├───in
│   ├───lb
│   ├───lock
│   ├───lowbatt
│   ├───melt
│   ├───out
│   ├───preon
│   ├───pstoff
│   ├───spin
│   ├───stab
│   ├───swingh
│   ├───swingl
│   └───swng
├───hunt
│   ├───bgndrag
│   ├───bgnlb
│   ├───bgnlock
│   ├───bgnmelt
│   ├───blst
│   ├───boot
│   ├───clsh
│   ├───color
│   ├───drag
│   ├───enddrag
│   ├───endlb
│   ├───endlock
│   ├───endmelt
│   ├───force
│   ├───in
│   ├───lb
│   ├───lock
│   ├───lowbatt
│   ├───melt
│   ├───out
│   ├───preon
│   ├───spin
│   ├───stab
│   ├───swingh
│   ├───swingl
│   └───swng
├───maiden
│   ├───bgndrag
│   ├───bgnlb
│   ├───bgnlock
│   ├───bgnmelt
│   ├───blst
│   ├───boot
│   ├───clsh
│   ├───color
│   ├───drag
│   ├───enddrag
│   ├───endlb
│   ├───endlock
│   ├───endmelt
│   ├───force
│   ├───in
│   ├───lb
│   ├───lock
│   ├───lowbatt
│   ├───melt
│   ├───out
│   ├───preon
│   ├───spin
│   ├───stab
│   ├───swingh
│   ├───swingl
│   └───swng
├───metal
│   ├───bgndrag
│   ├───bgnlb
│   ├───bgnlock
│   ├───bgnmelt
│   ├───blst
│   ├───boot
│   ├───clsh
│   ├───color
│   ├───drag
│   ├───enddrag
│   ├───endlb
│   ├───endlock
│   ├───endmelt
│   ├───force
│   ├───in
│   ├───lb
│   ├───lock
│   ├───lowbatt
│   ├───melt
│   ├───out
│   ├───preon
│   ├───spin
│   ├───stab
│   ├───swingh
│   ├───swingl
│   └───swng
├───pain
│   ├───bgndrag
│   ├───bgnlb
│   ├───bgnlock
│   ├───bgnmelt
│   ├───blst
│   ├───boot
│   ├───clsh
│   ├───color
│   ├───drag
│   ├───enddrag
│   ├───endlb
│   ├───endlock
│   ├───endmelt
│   ├───force
│   ├───in
│   ├───lb
│   ├───lock
│   ├───lowbatt
│   ├───melt
│   ├───out
│   ├───preon
│   ├───spin
│   ├───stab
│   ├───swingh
│   ├───swingl
│   └───swng
├───shan
│   ├───bgndrag
│   ├───bgnlb
│   ├───bgnlock
│   ├───bgnmelt
│   ├───blst
│   ├───boot
│   ├───clsh
│   ├───color
│   ├───drag
│   ├───enddrag
│   ├───endlb
│   ├───endlock
│   ├───endmelt
│   ├───force
│   ├───in
│   ├───lb
│   ├───lock
│   ├───lowbatt
│   ├───melt
│   ├───out
│   ├───spin
│   ├───stab
│   ├───swingh
│   ├───swingl
│   └───swng
├───slicer
│   ├───bgndrag
│   ├───bgnlb
│   ├───bgnlock
│   ├───bgnmelt
│   ├───blst
│   ├───boot
│   ├───clsh
│   ├───color
│   ├───drag
│   ├───enddrag
│   ├───endlb
│   ├───endlock
│   ├───endmelt
│   ├───force
│   ├───in
│   ├───lb
│   ├───lock
│   ├───lowbatt
│   ├───melt
│   ├───out
│   ├───preon
│   ├───spin
│   ├───stab
│   ├───swingh
│   ├───swingl
│   └───swng
└───thexan
    ├───bgndrag
    ├───bgnlb
    ├───bgnlock
    ├───bgnmelt
    ├───blst
    ├───boot
    ├───clsh
    ├───drag
    ├───enddrag
    ├───endlb
    ├───endlock
    ├───endmelt
    ├───font
    ├───force
    ├───hum
    ├───in
    ├───lb
    ├───lock
    ├───melt
    ├───out
    ├───spin
    ├───stab
    ├───swingh
    ├───swingl
    ├───swng
    └───tracks