Hi again,
Here is what the config generator shows with my wiring selections.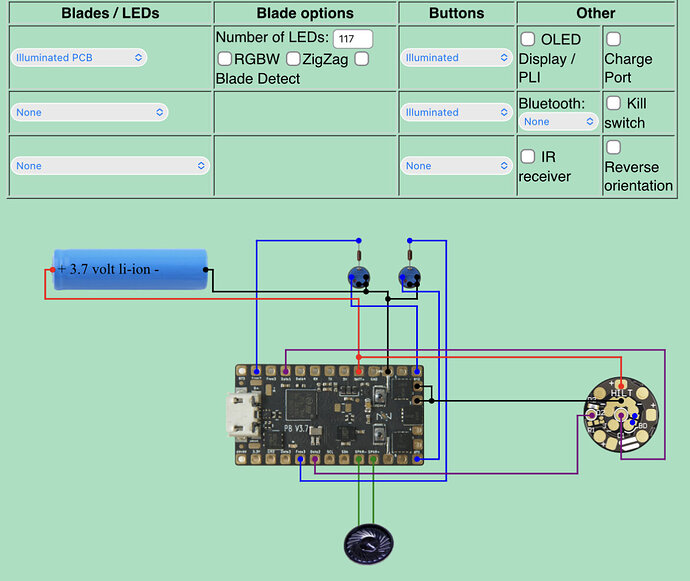 Questions on the PCB:
Am I soldering exactly where this picture shows; the negative shows it soldered on the middle PIN in between the 2 negative pads?
Also, the small blue dots show me bridge soldering the blade detect to the negative?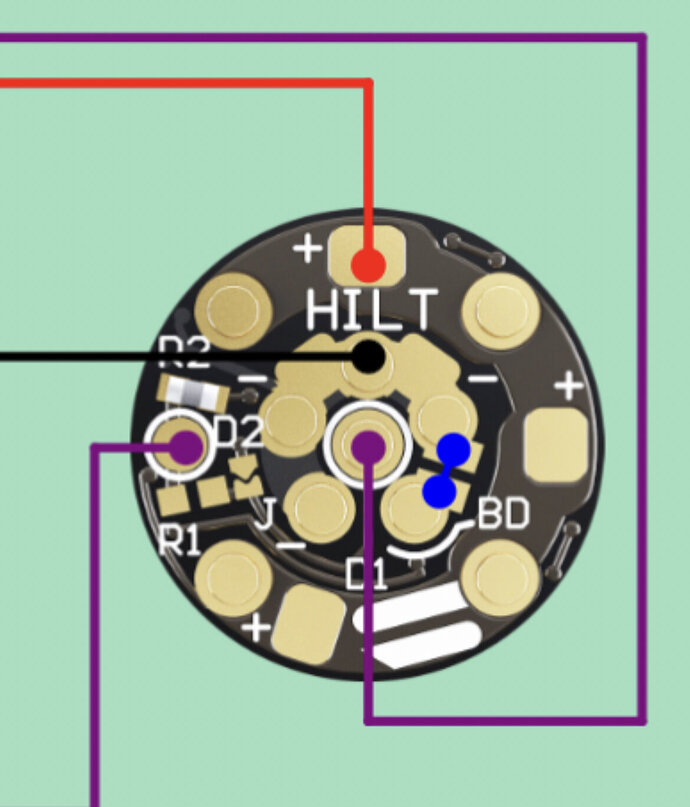 Thanks for any clarification on this!