Not really a build, only an image of a lucky find in the component drawers from my teenage years: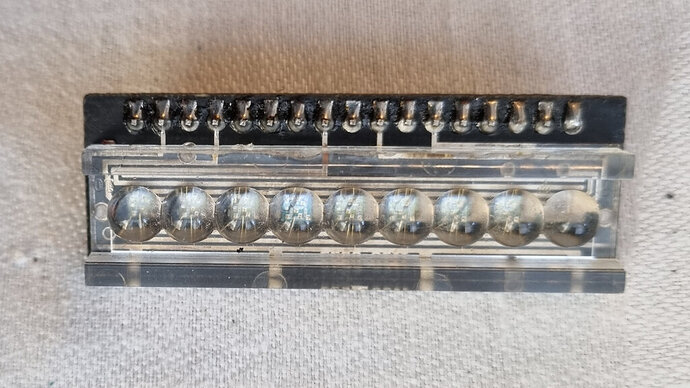 (Yes, my teenage years started in the 1970s.)
I see these "bubble displays" being faked with just plastic in Vader/Anakin saber replicas, and I was thinking of using a row of 5mm LEDs to at least have some functionality, but now I could actually use the real thing and wire it up to display some useful information in ugly seven-segment characters. It's hopelessly dim, of course, being a 1970's LED part, but hey, it's the actual screen-accurate vintage item, unused.