I've wired up a simple red LED to be on when the blade is off, and blink when the blade is on. But weirdly, after about 40 seconds of inactivity it starts pulsing. (See video).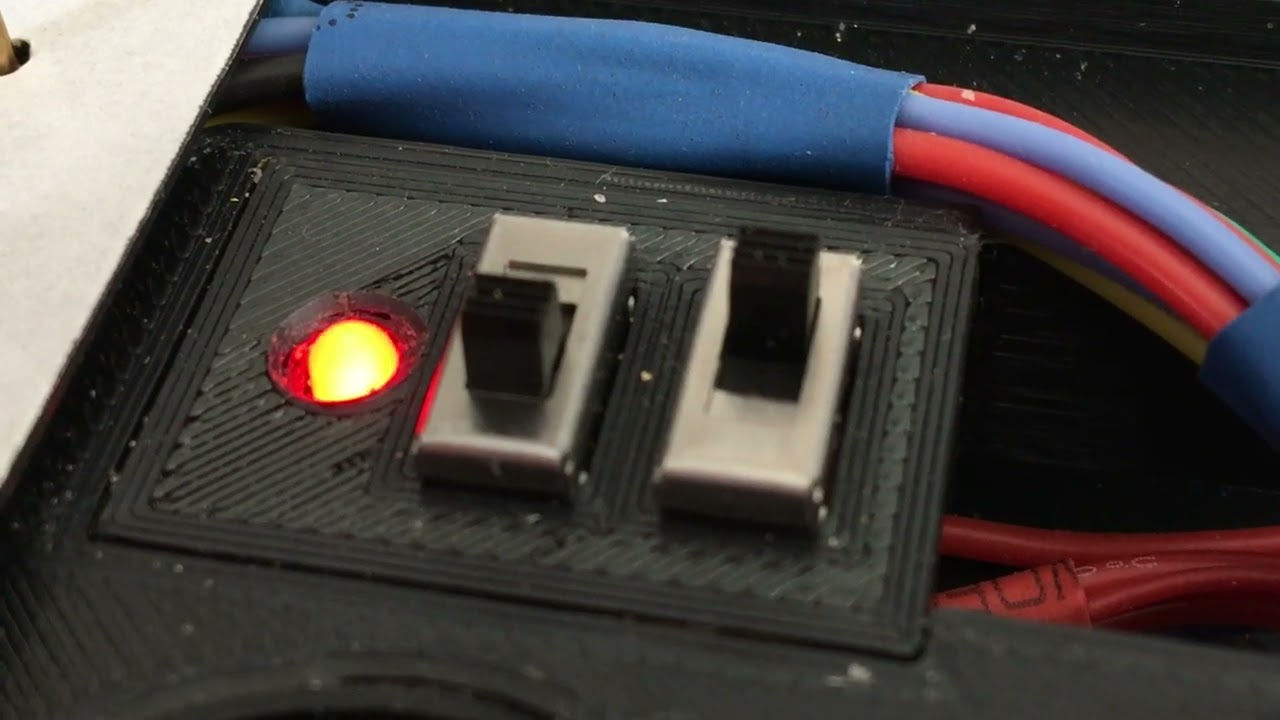 The line controlling it is as simple as it gets:
StylePtr<InOutHelper<Blinking<Black,Rgb<30,30,30>,700,500>,300,300,Rgb<30,30,30>>>(),

And it's wired to 3.3 volt pad, LED Power Pad 5, with 100 ohm resistor.
It only did it under battery power, not under USB power.
So I started peeling stuff out of the config, and when I removed the following OLED defines, the problem went away:
#define ENABLE_SSD1306
#define OLED_FLIP_180
#define PLI_OFF_TIME 60 * 1000

So it looks like something in the OLED setup is upsetting it.
I should say the OLED itself isn't connected (I'm actually building a test setup) but should that make a difference to an unrelated LED? Or am I being true to form and have stumbled upon another minor gremlin?
Thoughts welcome, with thanks as always.