A while back I found these 288-led-per meter strips, and I've been wanting to
build a zigzag quad-blade using those ever since. ProffieOS6 has some optimizations that makes it better at handling a lot of LEDs, so I figure it's time to start building.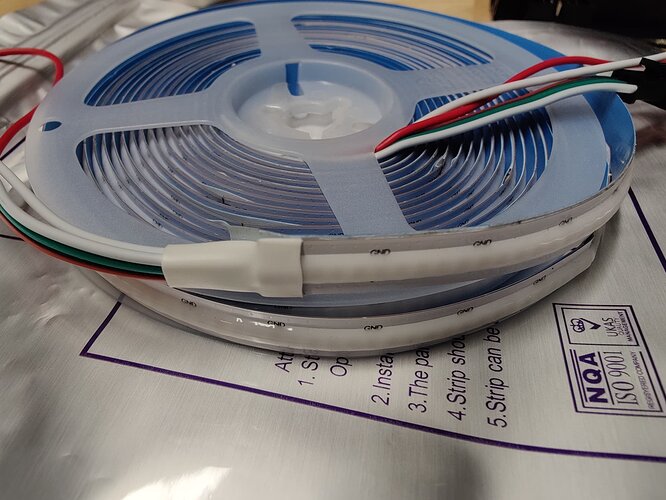 The idea is to fold one of the edges of the strip into a 90-degree angle, then the four strips overlap partially and form a sort of pinwheel shape around a 6mm square wooden dowel. We'll see how well it works…
The final blade should have about 1060 LEDs, twice that of my current zigzag quad-blade.