Sound Font Naming Converter
The cubersome-setup script is now revamped as version 3.0 and is a user friendly GUI web page.
Let me know if anything seems off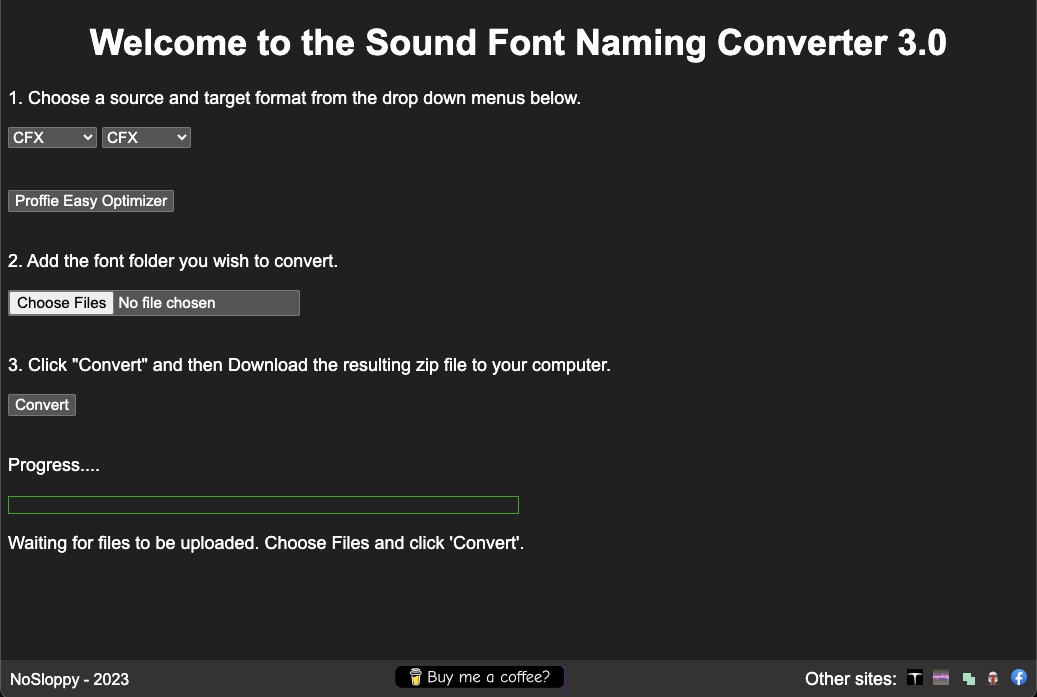 older post follows
Updated SoundFontNamingConverter to v2.7.7.
Fixed the Proffie-to-proper-Proffie script for handling Extras and Tracks folders found on root.
original post follows
Hi. Ok, so someone on Discord came up with a little script to rename Proffie sound fonts to Xenopixel format.
I thought it would be useful to be able to convert all sorts of ways, so I made it do:
CFX to Proffie
CFX to Xenopixel
Proffie to CFX
Proffie to Xenopixel
Xenopixel to CFX
Xenopixel to Proffie
While it works fine, I mostly just copied the first block and repeated for other sound effect names (with a few caveats for 8char max and weird CFX stuff etc…)
It's totally redundant and not elegant coding, and after dabbling with ProffieOS for a good while now, I know a bit more of what should be going on …in theory though.
I have Fredrik's voice in my head like "Use the force, Luke!", reverb and all, telling me there's a better way to program it.
I spent a good bunch of hours self educating on bash (syntax and parameter expansion mostly) and now I'm about to look into making arrays the fix for the long drawn out code, as opposed to a case for every possible sound doing the same thing over and over.
I thought I'd share, as this is just as much open source as anything else, so if anyone feels compelled to look at some simple task programming, here's your chance.
Starting with the latest that I did tonight, in prep for streamlining the rest, I did "Proffie to Proper Proffie." Since the input and output names are all the same, it's more straight forward than needing to read from an array and keep track of indices and stuff. It's a loop that just runs through the folder contents until it's done, taking into account adding leading zeros when appropriate, subfolders when appropriate, and not making a mess of empty folders or subfoldered singles.