Hey guys,
Even though I don't think the problem lies within the Proffieboard itself, I decided to post here in the search for any possible help.
I have a 2-button setup Proffie, and all of a sudden my AUX button just stopped working. The main power button works just fine. I excluded any software problems, since it failed long after any software update I made to my board, but still reuploaded firmware. No help from that.
I unscrewed the button setup, and here's the PCB that's responsible for the buttons: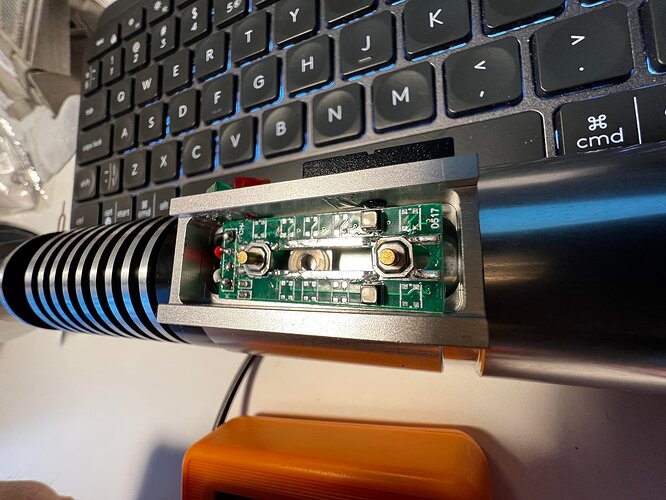 The button on the right side of the photo is the faulty AUX button. I managed to measure the voltage between the sides of each button. The working main button has around 3V, while the faulty AUX has around 1.4V. Unfortunately I cannot find the electrical diagram for this PCB to confirm whether that makes sense or not, I'm just hoping it's a standard one for such builds and any of you had previous experience with it.
Thanks in advance for any help that will help me find the root of the problem!